CamperVantastic Business Awards Feature
09 May 2011
0 Comments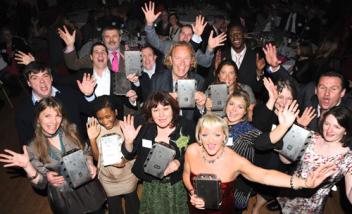 Business case study -CamperVantastic
In just two years, Steve and Kate Lumley from Forest Hill turned a passion for campervanning into a successful business. CamperVantastic was the overall winner at the 2010 Lewisham Business Awards.
When Steve Lumley was made redundant from his job as head of retail for a large charity in 2006, he and his wife Kate decided to use some of his redundancy money to go on the trip of a lifetime. 'It was the ideal time because the children were only two and three at the time', says Steve. 'We thought if we didn't do it now, we never would.'

Inspiration
They bought a VW Type 4 California Campervan and, in April 2007, set off on a 14-week road trip. They travelled 8,000 miles across Europe - France, Italy, Sicily and Greece - and loved it. 'We fell in love with campervanning', says Steve. 'It's so easy to move about yet you've got the comfort factor, too. That's when we started thinking about setting up a campervan hire company.'

Starting from a desk in their bedroom
In December 2007 the couple formed CamperVantastic, working from a desk in their bedroom. The day they formed the company, they contacted Tony Goldstein from Lewisham Business Advisory Service. 'He was great and has been with us all the way offering advice, networking opportunities and training seminars', says Steve.

The company offers everything you need for a great 'glamping' experience. Their campervans are at the cutting edge of design and comfort, with prices starting at £355 for a weekend hire. 'Campervanning takes the edge off camping because you've got a fridge, a cooker, air conditioning, a heater', says Steve. 'Day-to-day life is very convenient so it's perfect for families, but also great for couples or groups of friends.' In 2008 they launched their website and in March they bought their second campervan. They also linked up with a VW California dealership to provide a 'try before you buy' service. Just before Christmas they launched an online retail store selling campervan accessories.

In 2009 the company linked up with the Cool Camping publishers to promote one another's products. They began working with VW UK's marketing team and sourced and equipped a VW California Campervan for Eddie Izzard's Sport Relief Marathon Challenge. They bought two more VW California campervans and took a stand at the Bike and Kite Festival in Blackheath, showing their campervans and selling campervan accessories.

This year, they plan to purchase five new VW California Campervans, recruit an office administrator and even write a campervan book.

Lewisham Business Awards
The judges of the Lewisham Business Awards described Steve as 'a great example of an entrepreneur who has identified a niche market'. Steve and Kate were delighted to win the Best New Company Award, and absolutely blown away to win Company of the Year. 'To scoop the overall prize was amazing, considering all the marvellous companies we were up against', says Steve.

See what the Mayor SIr Steve Bullock had to say about CamperVantastic on YouTube http://youtu.be/awMAvrMwSYI
Contact​
Address

28

, Lewis Grove


Hither Green

SE13 6BG

Tel:

020 8297 4428



Email: