Extreme Climate Pack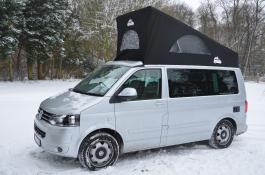 We've camped in sub zero temperatures and sweltering 50C plus!! We want you to be comfortable which is why we have exclusively designed our all weather Climate packs.

If frost or snow is forecast or your heading for the mountains where temperatures may fall below zero then we recommend the extreme pack.
You'll get an external roof hood, the Khyam Kamper Cozi that is easy to fit and will protect the roof area from the elements and snow build up.

Please note: We advise you to take both the Cold and Extreme packs for sub zero adventures especially if you plan to sleep in the roof bed. Please book well in advance as we only have a limited number of exteme climate packs.