email signup
Sign up for hire & camping shop special offers, campsite tips & news
user pic of the month
Evening aperitif, Churt, GrandCalifornia
campsite of the month
Sandringham
HIRE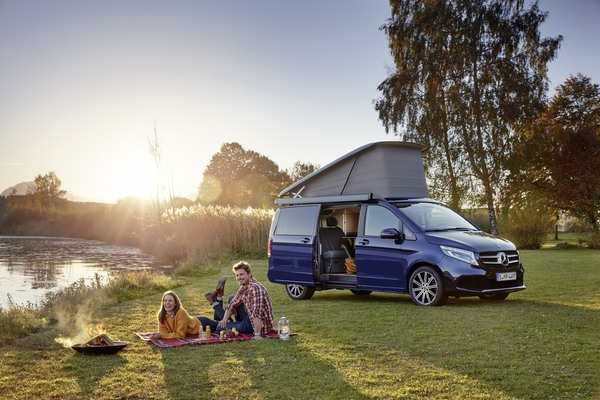 Enjoy the adventure and relax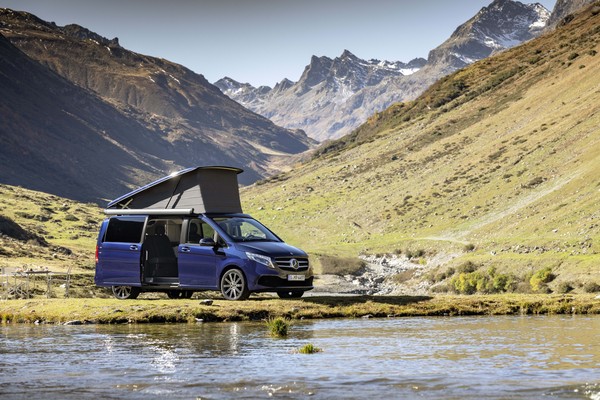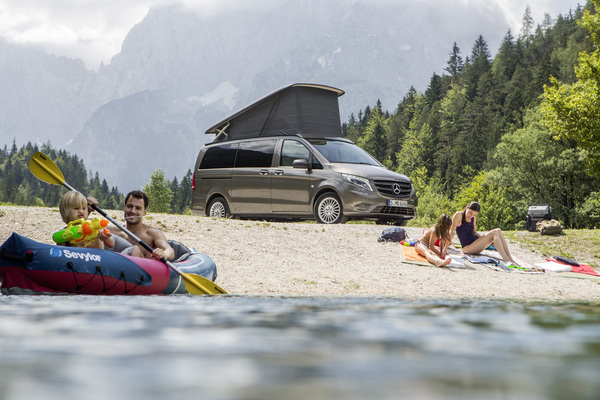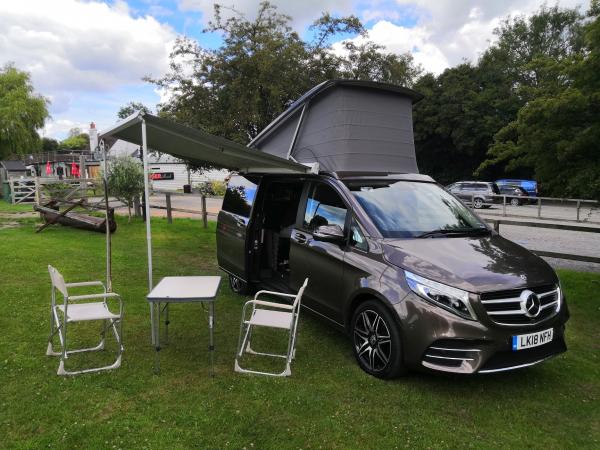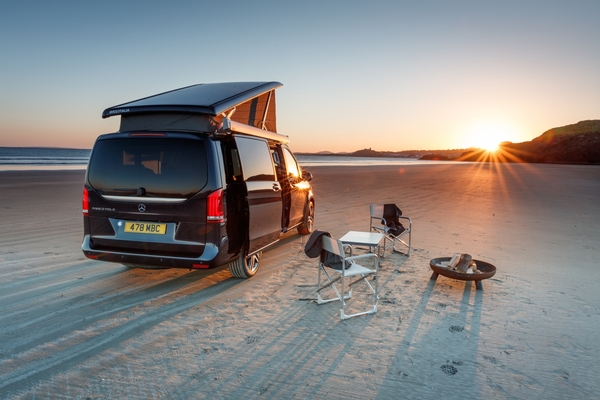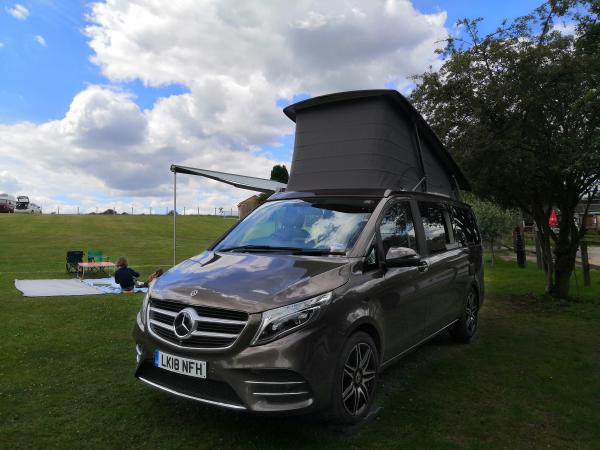 Mercedes Benz Marco Polo 4 berth Camper Van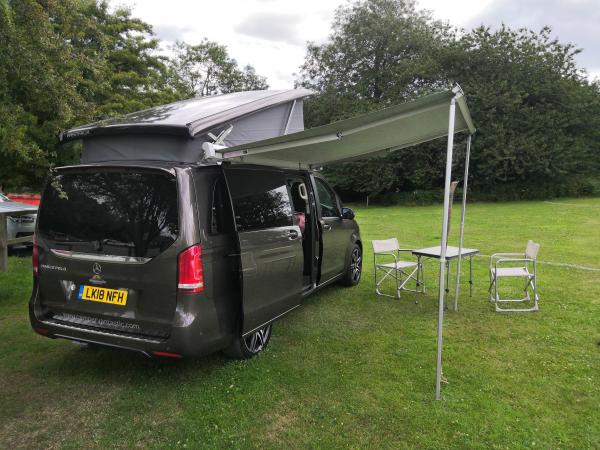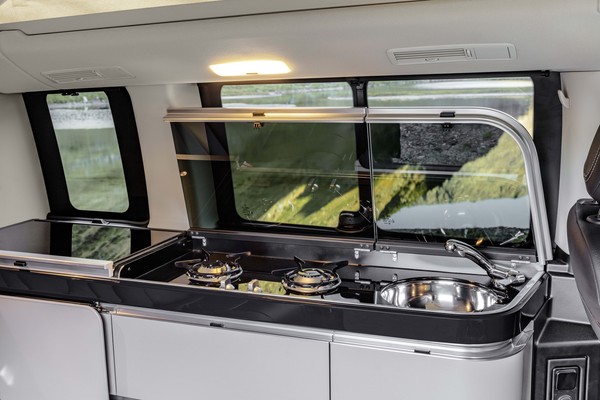 Split lid cooker design with two hobs & sink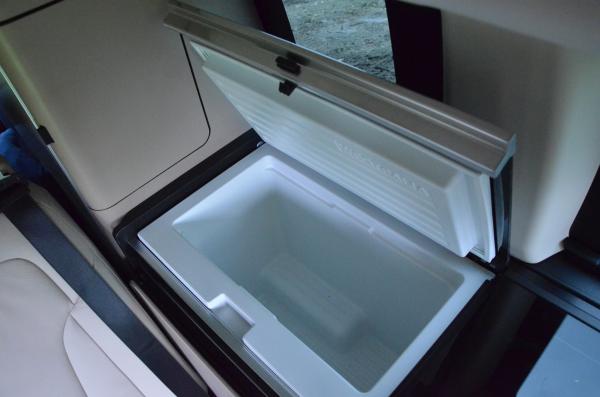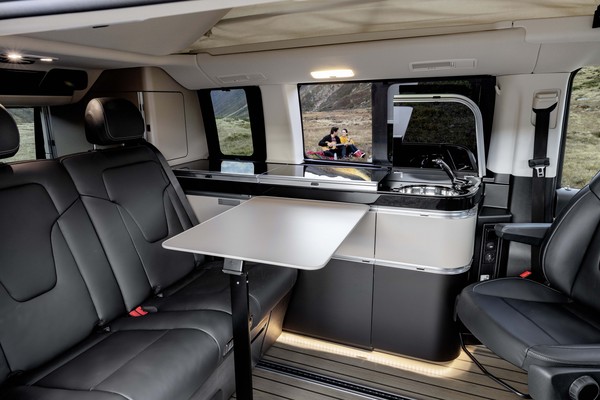 Swivel front seats to make things sociable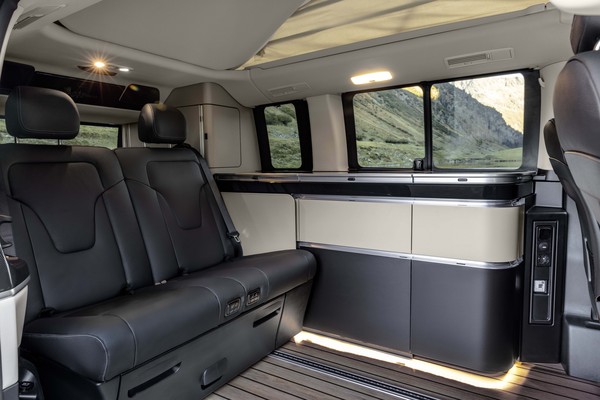 Spacious living area with ambient lighting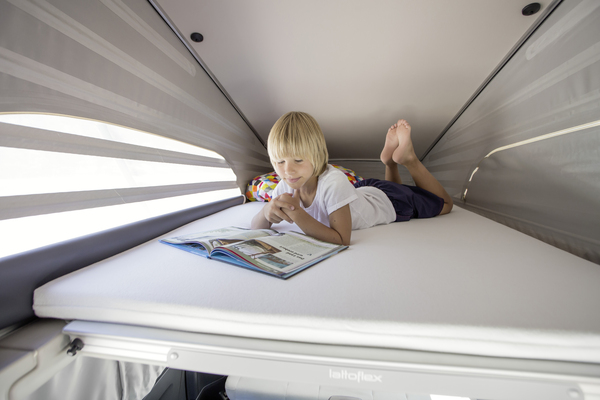 Wide and comfortable sprung top bed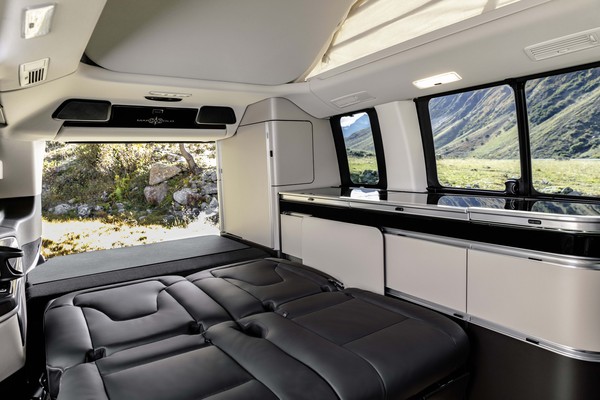 Electric adjustable/split rear bench seat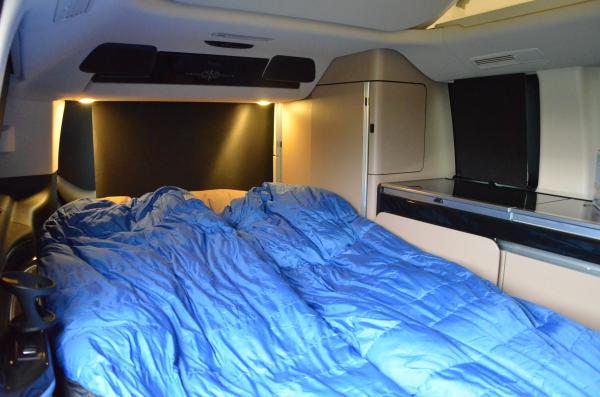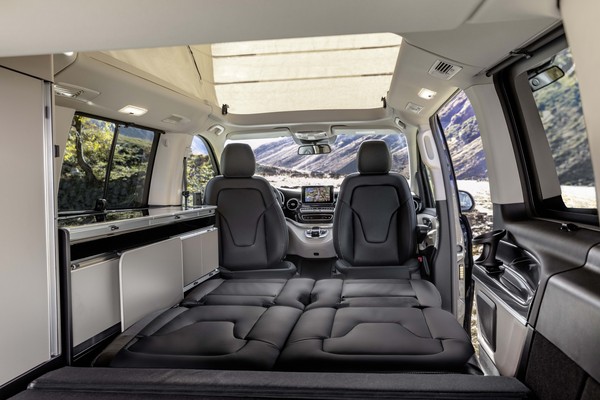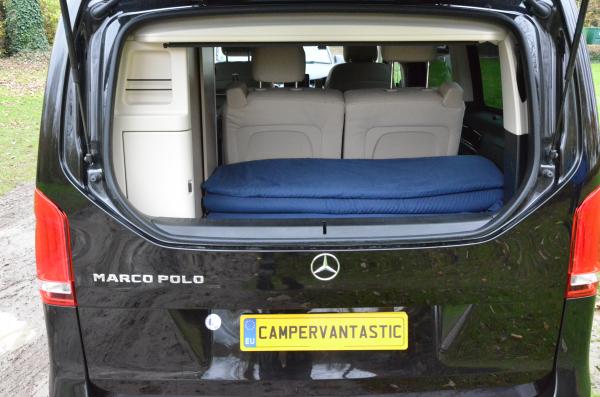 Duvalay memory foam topper included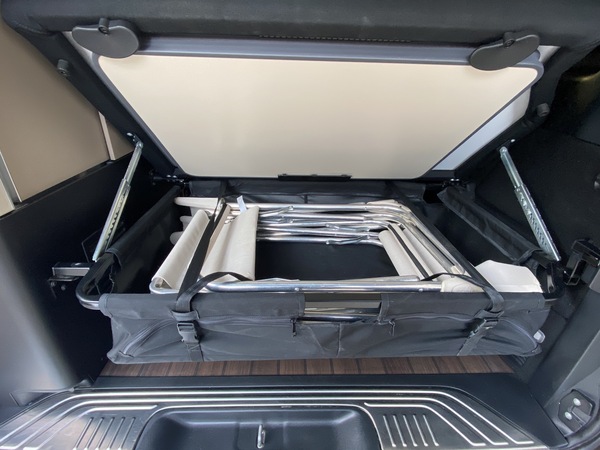 Clever storage area for table and chairs
Optional tow bar 4 bike rack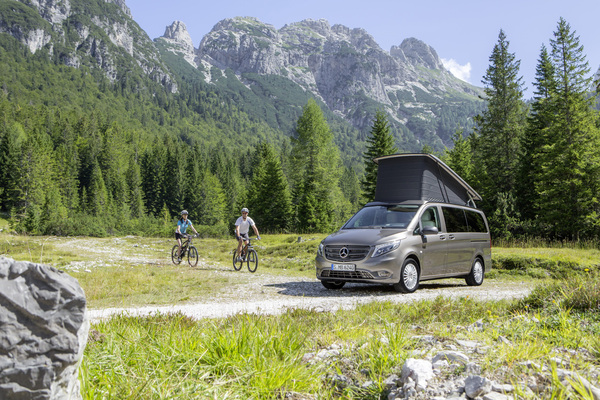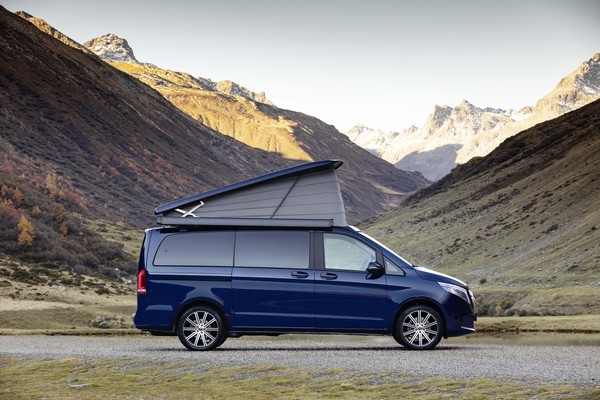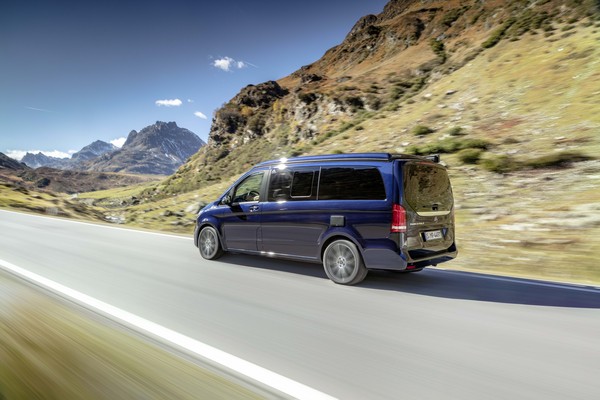 Enjoy a superior drive with a view
Back to back video review of the Marco Polo v the California Ocean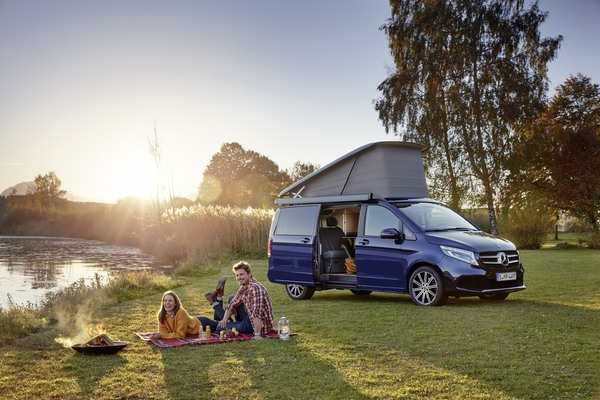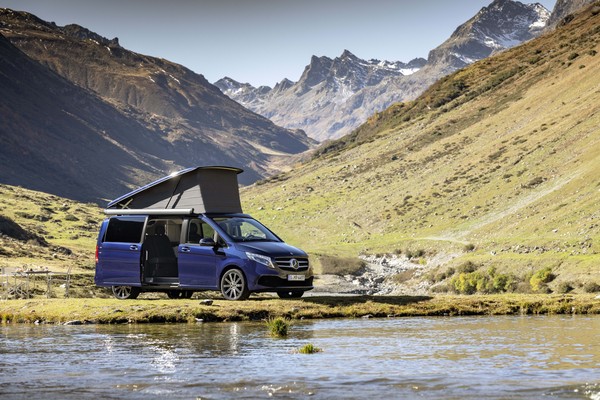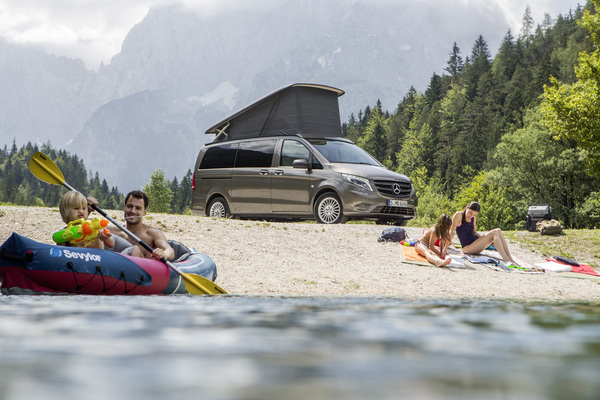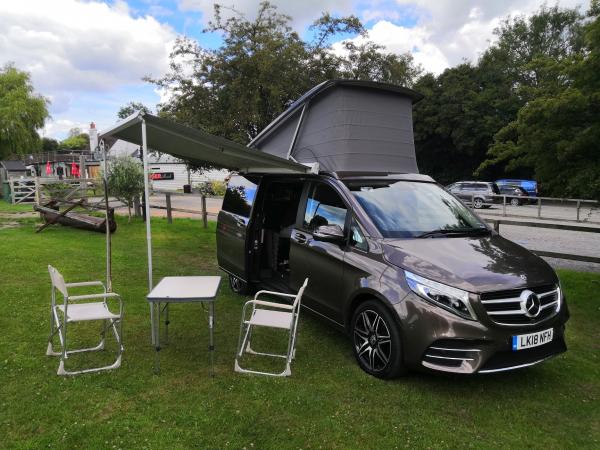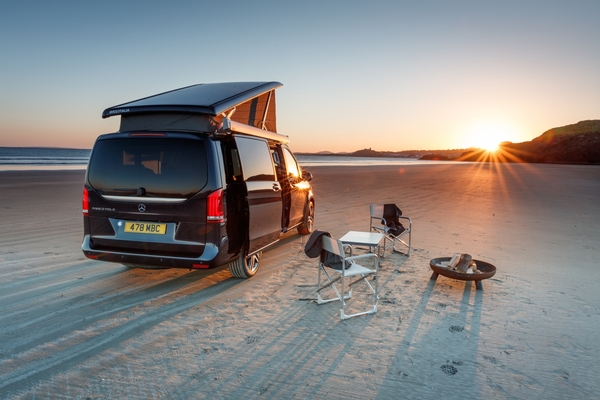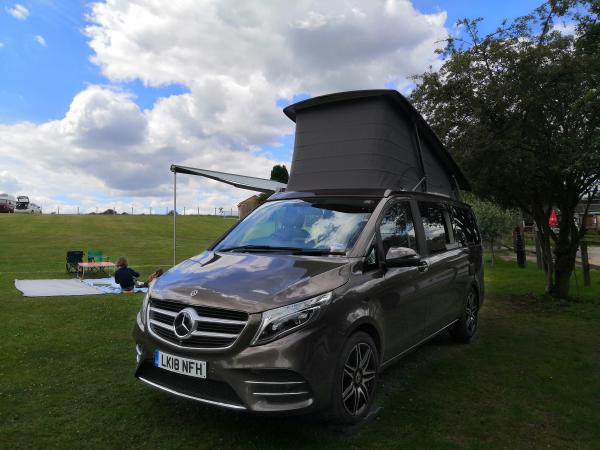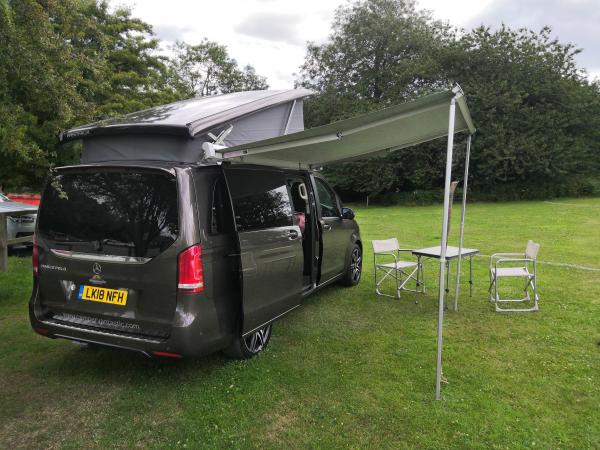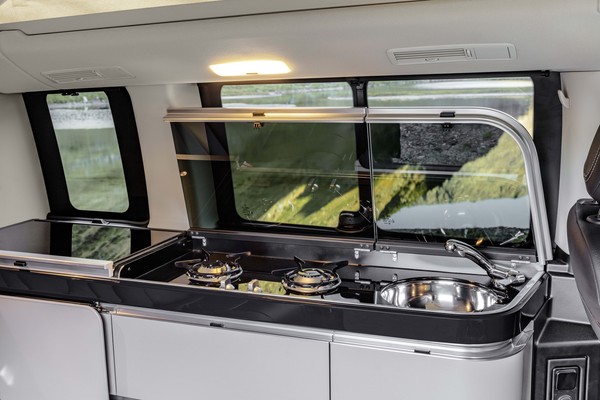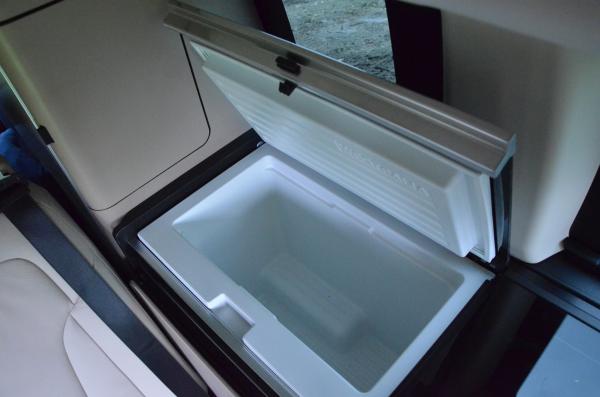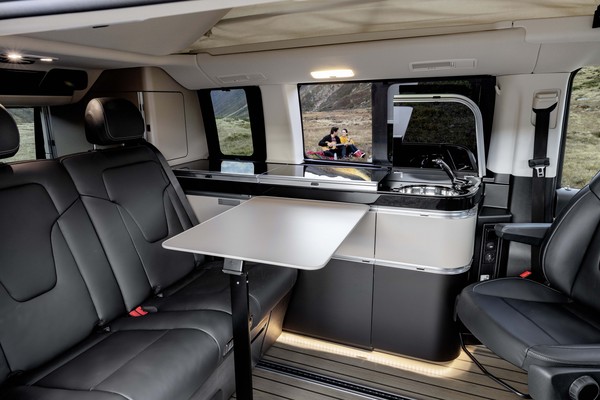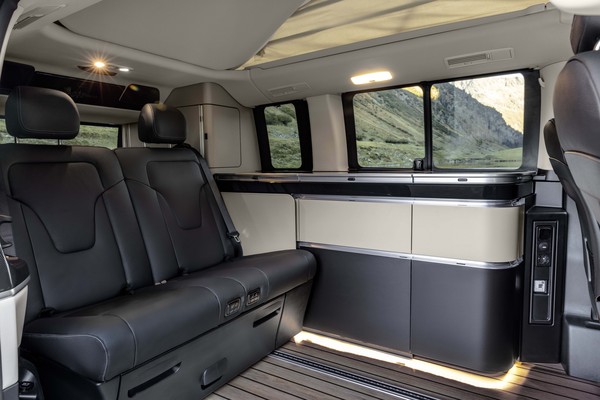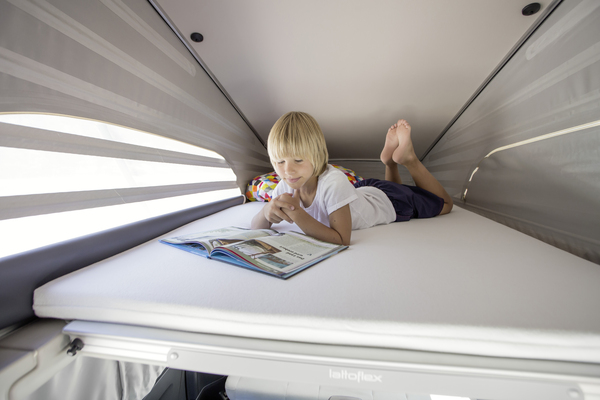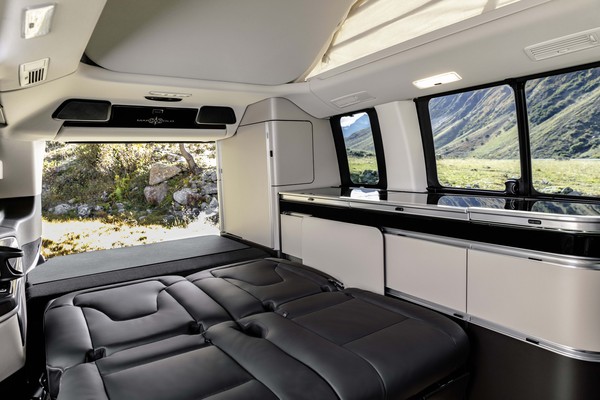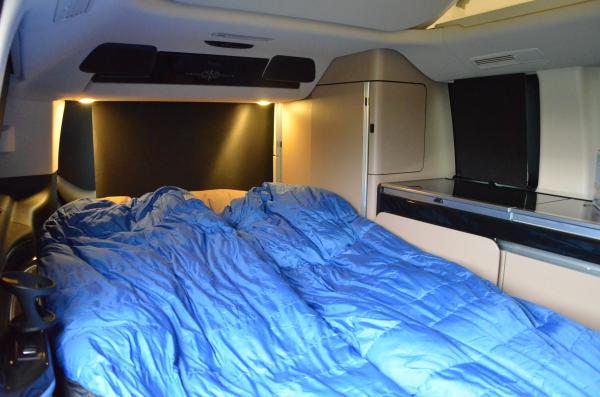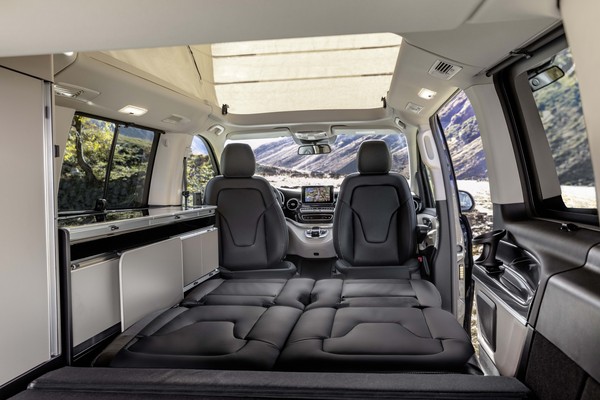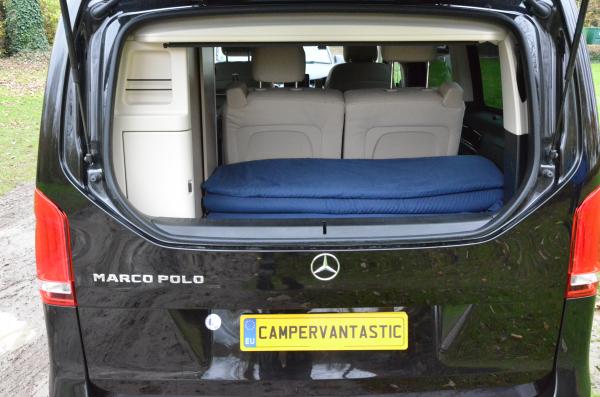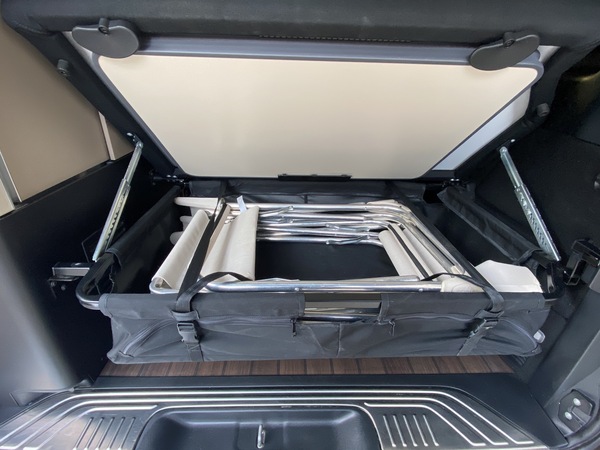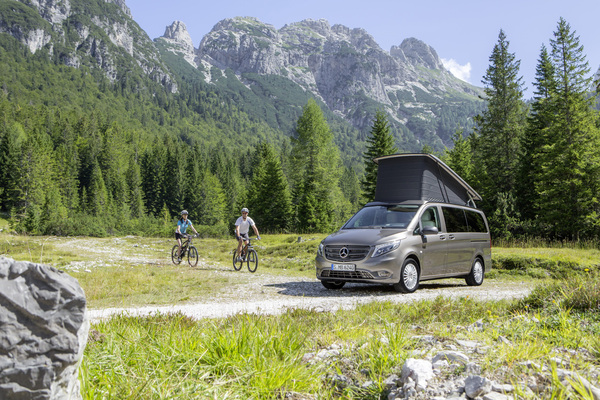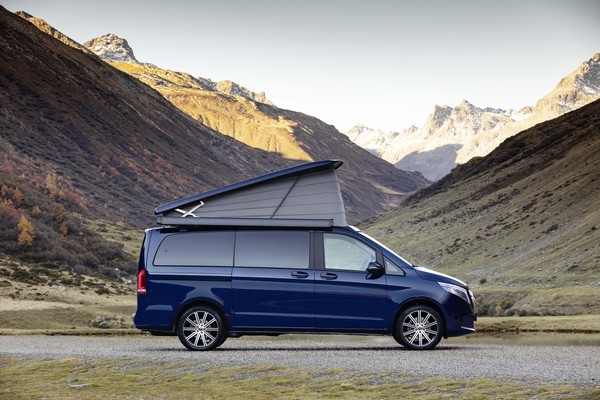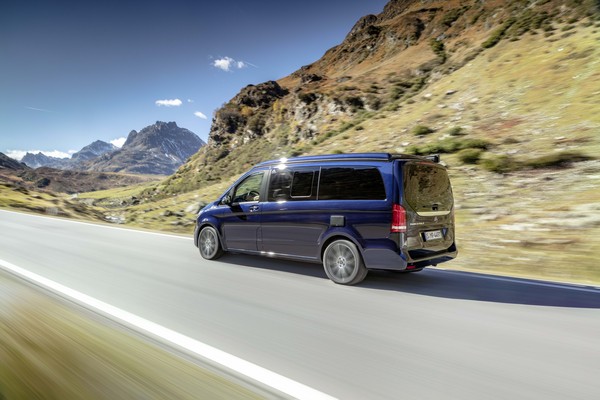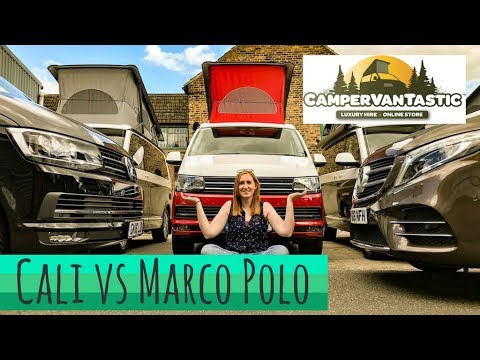 Mercedes Benz Marco Polo
New to our range of camper vans is the Mercedes Benz Marco Polo. It's snazzy interior and clever gadgetry make it a joy to drive and great for stylish camping. It seats and sleeps up to four passengers and has fitted cupboards, hob and fridge.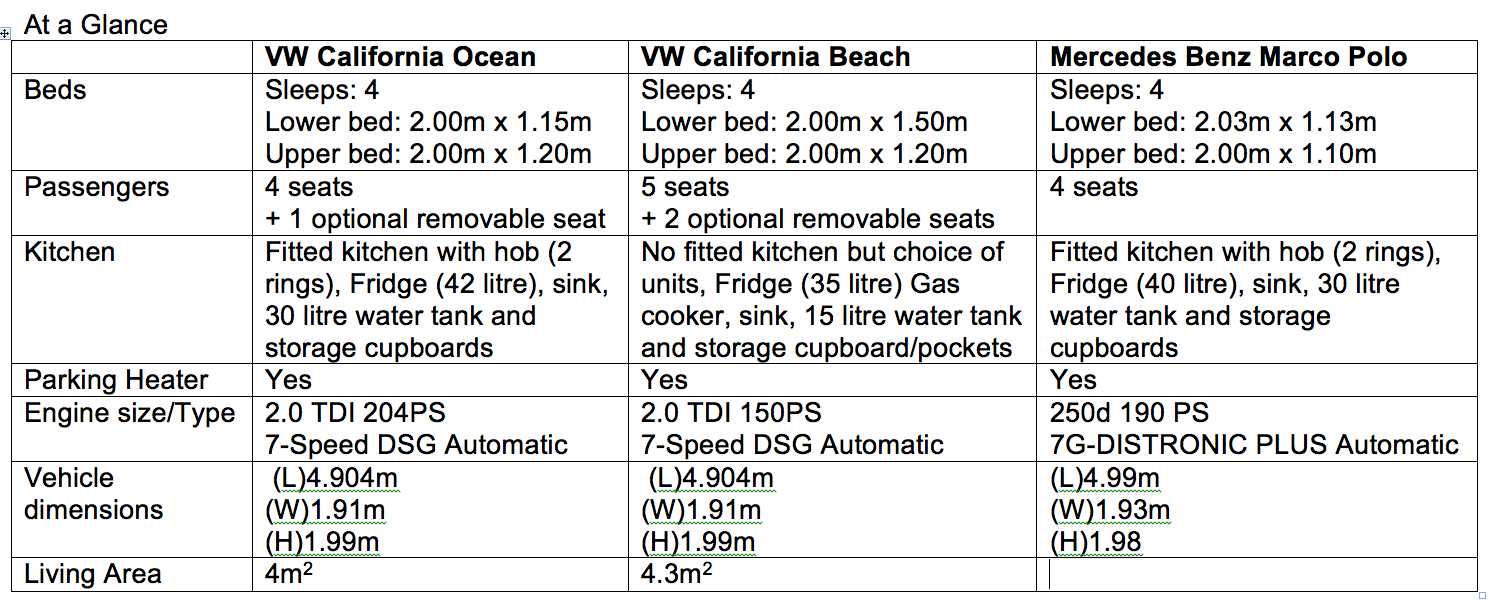 We care greatly about your experience which is why we also include so much as standard, see our extensive list of WHAT'S INCLUDED or for more information see PRICES/AVAILABILITY to start your journey and read on....
Adventure...
CamperVanTastic lead the way in Campervan adventure travel with the UK's largest fleet of VW California and Mercedes Benz Marco Polo. Their multi-award winning team all have in-depth campervan experience from winter camping in Norway below -27C to +46C in Greece and a lot more in between! Independently inspected & accredited by Visit England and the BVRLA for quality standards, you can be assured that CamperVanTastic offers an unrivaled service. CamperVanTastic can also provide many optional extras to enhance your adventure, such as surf bars, roof boxes, bike racks, drive-away tent awnings, Cobb BBQ, Kayaks and kites. Upgrade to European Cover to explore Europe and with unlimited mileage at no extra charge it is up to you how far you want to go!
Eat....
An electrically powered pop-up roof provides full head height for onboard cooking and dining. The swiveling front seats enable mealtimes to be more sociable with everyone around the inbuilt table. All our camper vans have a sink, double gas ring burner, water tank and fridge and are fully equipped with pans and crockery. Just park up, roll out the sun canopy, grab the table and folded chairs from the handy stowaway places and eat al fresco.
Sleep....
The pop-up roof also provides a super comfy double bed, with a plush thick mattress and sprung base. In addition the lower seats each have electric recline and convert in to a second double bed that has air cushion adjustment and we supply a Duvalay memory foam mattress for extra comfort. The programmable heating and night curtains ensure that you enjoy a peaceful, safe and cozy night's sleep.
Drive....
All our campervans come with top of the range diesel Euro 6 engines with innovative energy-saving technologies to reduce fuel consumption and AdBlue to reduce harmful emissions. The Marco Polo has a powerful 2litre 236BHP engine with a 7G tronic plus automatic gearbox, cruise control, parking heater and a thermatic 3 zone automatic climate control. Other mod cons include integrated Garmin satellite navigation system, radio with media/audio and Bluetooth hands-free phone connectivity.

Book now....
We lost our camper-van-virginity last week and hired a Marco Polo (a sort of VW California for people who wear socks in bed) to try out for a night a the Ratham Estate (a posh campsite for people who wear socks in bed and get out of the bath for a pee). We arrived as the sun was setting over a dozen caravans and several tubby men in tailored shorts fanning portable BBQs. We attempted the same, although my wife missed having her usual cookery timing device (a smoke alarm) to guide her with the doneness of the poor bird that was laying prostrate over the hot coals. We had a wonderful night's giggling and occasional sleep, although sleeping on a two inch mattress did leave me walking to the shower block like Quasimodo the following morning. We drove through the Sussex countryside, swivelling around the chairs and parking up for lunch; then high tea with lemon drizzle cake, as we looked across the High Weald, with an air of smugness and a feeling of discombobulation at the thought of handing back the Marco Polo, in exchange for our Transit Van. Ryan, Steve and the team at CVF were a pleasure to do business with; genuine enthusiasts who want others to enjoy their hobby. I can't recommend this wonderful firm highly enough. Nice people with nice manners... (Flanagan and Allen, 1939).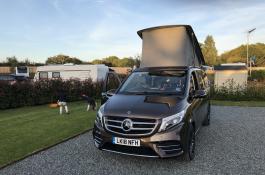 -