email signup
Sign up for hire & camping shop special offers, campsite tips & news
user pic of the month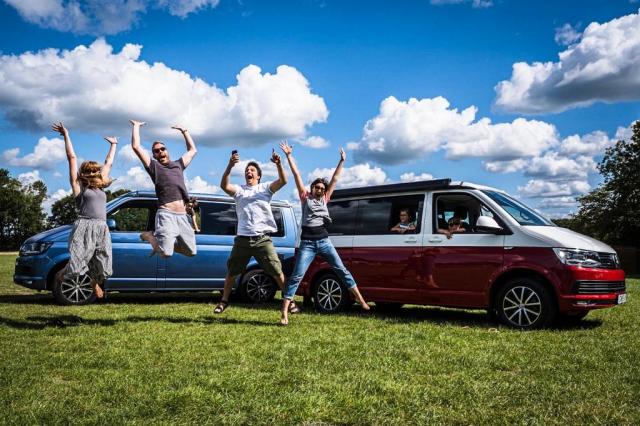 Fontmills Farm, West Sussex, UK
campsite of the month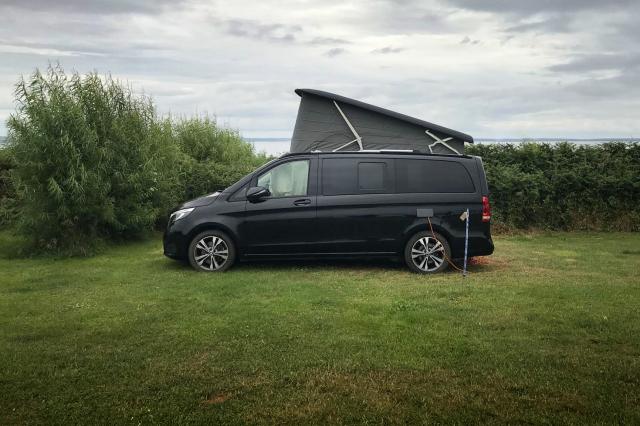 Glan Y Mor. St. Davids Pembrokeshire
AWNINGS, SUN CANOPIES, FITTINGS AND RAILS
KHYAM Pole Driveaway Sleeper
Specifically designed for medium size campervans the Driveaway Sleeper builds on the success of the Driveaway Compact. With a 4 berth inner tent included in the bedroom area, the Driveaway Sleeper is ideal for touring and overnight stops.
The Driveaway Sleeper includes a separate, tailored living area groundsheet. Optional Door Canopy poles are available, which allow the main door to be erected as a sun canopy in calm weather if so desired.
Connection Options
Figure of 8 (Optional - Not Included)
The plastic 'figure of 8' accessory pack allows easy connection to vehicle gutters or 'J' rails.
Pole & Clamp Kit (Optional - Not Included)
If your vehicle has a gutter, the pole & clamp kit allows for a quick and easy connection onto the vehicle. The pole slides into the sleeve on the awning, you drop this into the gutter on the vehicle and clamp it in place.
Kador (Double Kador / Driveaway Strip / Gusset Strip) (Optional - Not Included)
If your vehicle has an awning rail, 'c' channel or wind-out awning then you could use a Kador in conjunction with a set of figure of 8 strips to connect the awning onto your vehicle. You simply slide the Kador into the channel on your vehicle, pitch the awning (which has an identical beading sewn onto it) connecting the two beadings together with the figure of 8 strips. There are different sized Kador's available, to establish which size Kador you need, measure the diameter of the channel on your vehicle (this can be done fairly easily by sliding a drill into the slot) if you are unsure which Kador you require please give us a call or drop us an email
For further information on connection options or any other questions, please call us or email.
SPECIFICATIONS
Full Driveaway Facility
Simply close the full main door between the tent & vehicle, then 'roll & stow' the connection gusset, securing the awning whilst away for the day.
Bedrooms
1
Sleeps (max.)
4
Doors
2
Windows
1 + 2 x mesh panels with outer weather cover.
Poles
Steel 19/16mm (with reinforced corner brackets) / Fibreglass 12.7/11mm
Flysheet
Polyester 185T/68-72D 5000mm FR
Groundsheet
Included (Tailored Woven Polyethylene Groundsheet)
Inner tent
Breathable Polyetser
Innertent Groundsheet
Polyethylene 120gsm
Height
215cms
Weight
18.82kg
Packed size
70x30x30cms