email signup
Sign up for hire & camping shop special offers, campsite tips & news
user pic of the month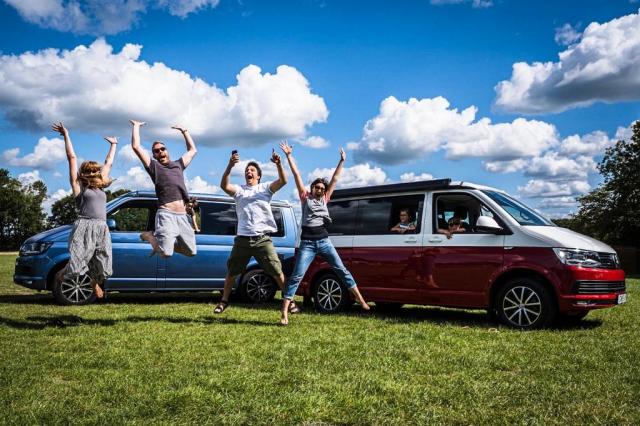 Fontmills Farm, West Sussex, UK
campsite of the month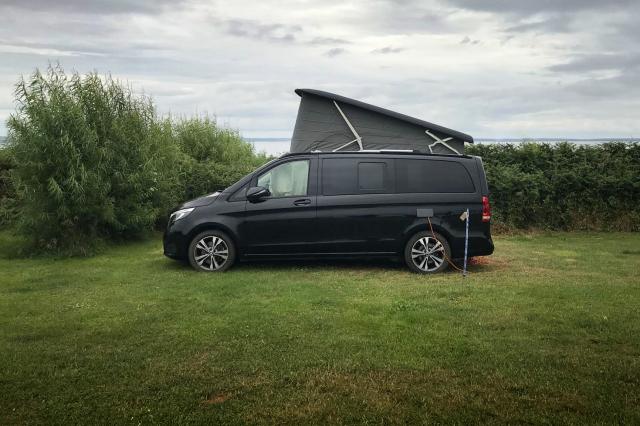 Glan Y Mor. St. Davids Pembrokeshire
AWNINGS, SUN CANOPIES, FITTINGS AND RAILS
BRANDRUP Variotent, tent skin 100 400 010
Delivery may take up to 10 working days

The VARIOTENT system is the most multifarious and only front tent system which has been specially developed and manufactured down to the smallest detail for camper vans.
The VARIOTENT offers all that is required: freestanding tent, when you drive away, large roof, approx. 2.50 x 3.00 m (l x w); roof and rear section can be used individually as awning without the scaffold; effective area max. 3.50 x 3.00 m (l x w = measured from the front wall to the vehicle); floor space with closed rear plane approx. 3.50 x 2.60 m (l x w) = 9.1 m² covered space; everywhere headroom, door height approx. 1.90 m; all tent walls can be set up and completely disassembled from the roof etc..
Best protection from storm: all around VARIOTENT tent guys from the roof plus anti-fluttering guys; wind-proof, water-repellent external ground strips. The attachment is possible to all vehicles with sliding door and rain water gutter or TOP-RAIL as well as others (also caravans with piping) with roof height up to 2.75 m and/or door height up to 2.30 m (measured from the ground).
Attachment length at the vehicle: 2.50 m.
Docking possibility for vans/cars which are parked in shadow under a "carport".
The tent roof is attached to the vehicle and then unfurled over the scaffold. In stormy conditions, you can already guy the ropes now. Next, the tent walls are attached with a zipper to the roof and to each other, and finally fastened to the ground – ready!
Thereby, you have a protecting roof right from the beginning and, when disassembling the tent, right to the end. This is especially practical in rain.

The side walls can be put up and disassembled by one person only without difficulty. Each side wall can be stored individually either folded or rolled up.Therefore, VARIOTENT doesn't need to be carried or stored in one big and heavy piece.
The back wall has a lot of utile functions: The back wall can be let down stepless and used as a wind break to protect from the draught. It can be rolled aside, too, or safely closed and guyed to the ground even when you drive away (stormproof). The back wall can even be removed and used in many different occasions as it can be quickly put up. For example as wind blocker for tent walls that have been put up, wind protection or awning for the beach or second awning for the side of the vehicle etc.
Design: "Reflex Silver/Red Gold/Sea Blue".
VARIOTENT is best quality: Made in Germany.