email signup
Sign up for hire & camping shop special offers, campsite tips & news
user pic of the month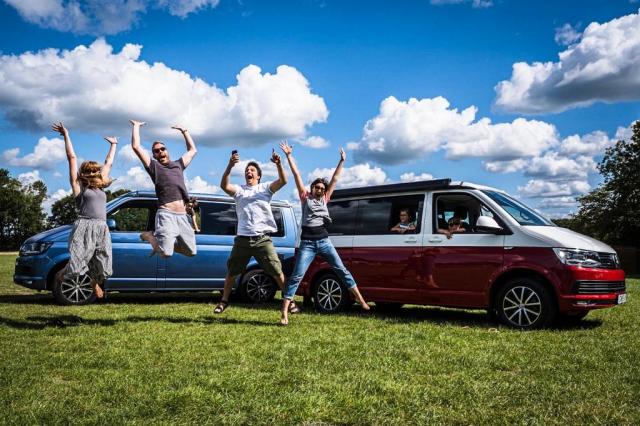 Fontmills Farm, West Sussex, UK
campsite of the month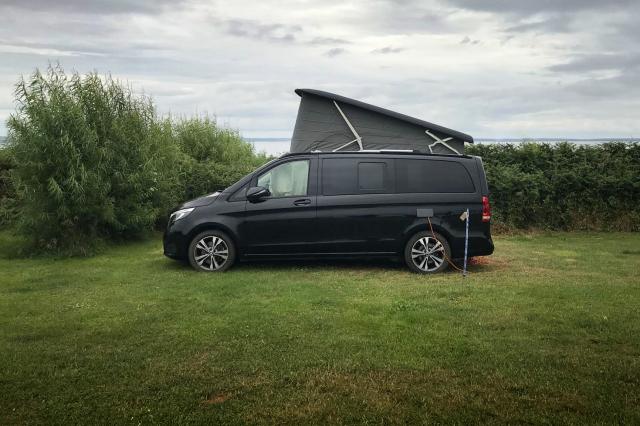 Glan Y Mor. St. Davids Pembrokeshire
AWNINGS, SUN CANOPIES, FITTINGS AND RAILS
2018 KHYAM TAILGATE XL QUICK ERECT AWNING
UNRIVALLED PITCHING AND STRIKING SPEED THAT INFLATABLES SIMPLY CANNOT MATCH!!
The Tailgate XL has been a firm favourite in the Khyam Range for some time. With so many Campervan's, 4 x 4's SUV's and MPV's on the market the demand for a Khyam Quick Erect Tailgate XL Awning has grown significantly. Our new Tailgate Awning XL is designed to fit most family vehicles, 4 x 4's and Campervans.
The Tailgate XL has a footprint of 2.1x2.1m allowing for ample room; whether you require additional living space, storage area, or even extra sleeping space! With the Tailgate XL, you can get a detachable 2-berth inner-tent separately. The inner is created using breathable polyester to allow for a comfortable atmosphere throughout the night, preventing condensation. The inner-tent has a fully waterproof sewn-in groundsheet for added protection against those pesky insects and the typical camping weather!
A separate completely waterproof SPS Groundsheet is available to purchase to cover the whole area of the Tailgate XL.
A brilliant addition to the Tailgate XL is the Khyam NITElight™ LED Strip, which is inserted into the PVC pocket situated along one of the roof seams.
Now for the technical stuff! The Tailgate XL benefits from using Khyam Commissioned 150D Ripstop WeatherWeave Pro Flysheet with taped seams, and additional polyurethane ensures an excellent hydrostatic performance of 5000mm!!
The Rapidex™ Quick Erect Pole System means that all poles remain sewn-in to the flysheet when the tent is packed away. To pitch you simply unfold the awning and lock the joints into place within a matter of seconds. The tried and tested Rapidex™ System uses strong, solid fibreglass poles and durable, hardwearing nylon joints. So, with a little practice the Tailgate XL can be erected in mere seconds!
CARBON MONOXIDE WARNING! - Under no circumstances should the engine of the vehicle be started or left running whilst the Tailgate Awning is connected to the vehicle.