email signup
Sign up for hire & camping shop special offers, campsite tips & news
user pic of the month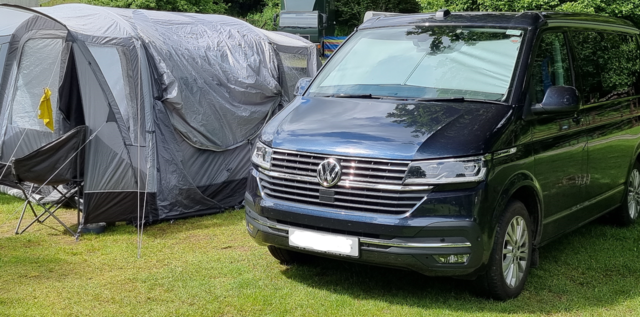 Camping in the forest, Queen Elizabeth forest, Trossachs, Scotland
campsite of the month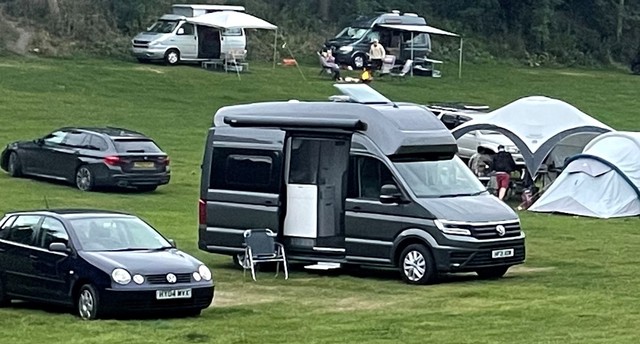 Alfriston, East Sussex
Yes Campervan Large Wardrobe Shelves for the T5/T6/T6.1 VW California SE & Ocean
Experienced campers know how quickly this space can become a chasm of chaos! Say good bye to rummaging in the wardrobe! These wardrobe shelves help you get organised, and stay organised, by maximising the useful storage space in the VW California wardrobe.

Designed and manufactured in the UK, these shelves are made from 3 mm aluminium, which is accurately cut, light weight, rigid and practical to maintain, it also matches the appearance of the interior of the California.

Installation
They are easy to install and require no drilling or alterations to your VW California. The 3 vertical shelf supports stand on the base of the wardrobe and direct the weight from the shelves and their contents to the base of the wardrobe. The vertical supports are easily fixed to the inside of the wardrobe using strong double sided tape, the shelves are a snug fit so that once they are in place the vertical supports cannot move.

Features
The bungee cord around the front, this stops items sliding off the shelves in transit, but because it is stretchy, you can move it out of the way to slide in a full height box or large item.

Any one of the three shelves can be easily inserted or removed without tools, giving you the flexibility to switch between 2 or 3 shelves.

One of the corner shelf supports wraps around the sliding door, this prevents luggage from sliding into a position where it might prevent the door from opening.

These are compatible with both VW California SE (T5, 5.1) and Ocean (T6/T6.1).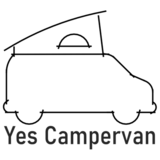 See all Yes Campervan products