email signup
Sign up for hire & camping shop special offers, campsite tips & news
user pic of the month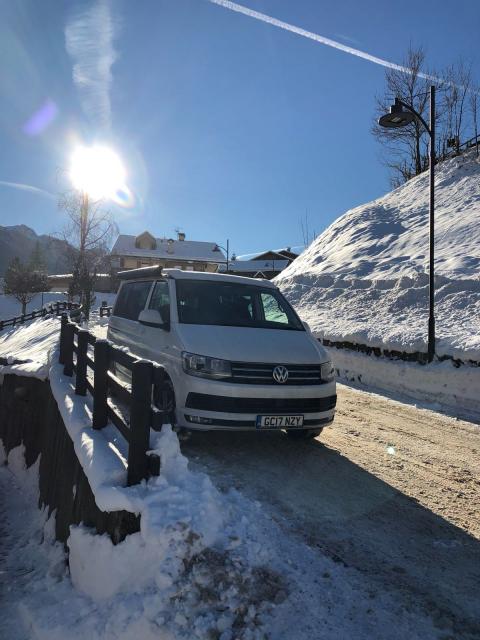 Vigo di Fassa, Italy
NEW VANESSA Single Window Storage Bags for the Rear Windows VW California Beach
VanEssa packing bags for VW T5/T6 California Beach, 1 unit (short wheelbase only)
Use every angle of your T5/T6 California Beach for additional storage room. The handy bag organizes and isolates your van at the same time. It perfectly fits into one of the rear car windows and is adapted to the size and depth of each rear window.
The assembly just takes seconds - thus you can take the bag out quickly and easily for your workaday life. Due to a carrying handle you can carry the bag to your home or hotel and use it as suitcase.
The bag is produced by VAUDE which means highest quality and processing of sustainable materials.
The packing bag is only placed in one of the rear windows and are self-holding due to a good autostability. A stable back panel ensures the fixation behind the blinds.
Note:
For the VW T5/T6 California Beach with a 2-seated bench only one packing bag fits as the bench is too wide on the side of the rear window.
Colours:
bag light grey (old style), consistent with vehicle lining of T5/T6 back panel anthracite
bags light grey (new style) with dark grey trim, consistent with vehicle lining of T5/T6, back panel anthracite
bags dark grey with light grey trim, consistent with vehicle lining of T5/T6, back panel anthracite
Weight:
2,8 kg per bag
Packing volume:
about 46 ltr. per bag
load capacity max. 20 kg

Dimensions:
Width Top (just below curved corners) 775mm
Width Bottom (just above curved corners) 810mm
Height 467mm
Depth 145mm

Suitable for:
VW T5/T6 California Beach with 3-seated bench (from facelift 2010)
VW T5/T6 California Beach with 2-seated bench (from facelift 2010): 1 bag on driver´s side
Fixation:
- selfstanding due to stable back wall
- bottom (only as required): velcro stripes on the bottom of bags and on top of vehicle lining of the T5/T6
or between window and darkening blinds (T5/T6 Beach)
Scope of supply:
one packing bag, suitable for the rearest windows of the T5/T6
fleece stripes for optional fixation on the bottom lining