email signup
Sign up for hire & camping shop special offers, campsite tips & news
user pic of the month
Evening aperitif, Churt, GrandCalifornia
campsite of the month
Sandringham
Tour Scotland
Room with a view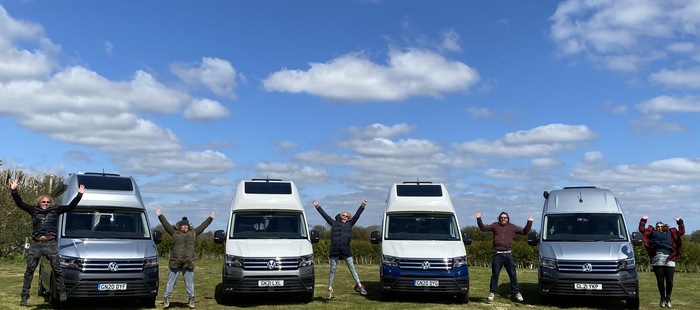 Campsites are open, lets go camping again!
Book now!
Go East
There's nowhere like Norfolk
4-MOTION
Let's go off road! Gently :)
Wild Camping
Discover outstanding natural beauty
Grand California
Try the new campervan from VW
Pitch perfect
Discover idyllic beaches
Discover the idylic Isles of Scotland
Drive from London to Scotland
Book An Appointment
Come and look inside
Ready for action, anywhere!
Perfect for fun on the beach...
Follow the road...
Adventures in Scotland
Explore the Baltic states
Enjoy free camping in the national parks
Walk in a Winter Wonderland
Perfect for Ski-drive holidays
Special deals for group bookings
Book now for Spring adventures
VW CADDY CALIFORNIA COMING SPRING 2022
BOOK ONLINE OR GET A QUOTE