email signup
Sign up for hire & camping shop special offers, campsite tips & news
user pic of the month
Derrynane, Kerry Ireland
PRESS / EVENTS
Caravan and Motorhome Show - Event City - 21 - 24th January 2016
21 Jan 2016
0 Comments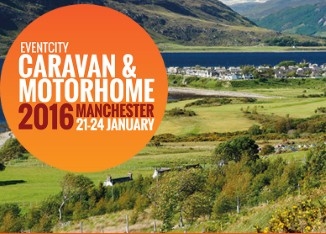 Campervantastic & KHYAM showing at Event City,
Manchester 21st - 24th January 2016 STAND: 4-15, 3-16


Start the season inspired at The Caravan & Motorhome Show,
21 – 24 January 2016, at Manchester's EventCity.


Onstand again with Khyam, showcasing all the latest VW California
Accessories and the latest Khyam awnings.



You can check out the impressive connectivity of the Khyam quick erect Motordome
awning on Volkswagens very own factory built California 4 berth Campervan on show
(and for sale) with a range of Brandrup accessories on board from CamperVanTastic.
You'll also get the best advice on all things VW California and over 8 years of campervan
experience using Khyam tents from the CamperVanGuru!
You can see how easy this unique Khyam system is by watching the following video on
YouTube, click this link Khyam Motordome - Quick Erect Driveaway Awning - Erected in 22 Seconds!
Our experts will be able to help you with finding the right connections to your vehicle. Here are just a few methods to get you on your way to finding the perfect awning at Khyam. Connecting to a campervan awning, the most popular choice is to use a Double Kador 'Driveaway Strip', which slides into an awning rail, or a Reimo Multirail on the vehicle, which provides a 6mm bead on the side of the vehicle, which the figure of 8 strip (included with the Motordome Range) slides into, simultaneously with the 6mm bead on the edge of the awning connection tunnel. Other methods include the Kador Convertor, which means no additional fixing is required on the vehicle, the Kador Convertor connects into the figure of 8 strip, attached to the awning leaving 5 webbing straps which can be thrown over the vehicle and pegged down. A popular connection method for connecting a Motorhome Awning, is similar to the Campervan connection of a Double Kador, but instead of feeding this into an awning rail, users tend to slide the Kador into the channel on the underside of a wind-out awning such as a Fiamma or Omminster.
For more info check out our websites
CamperVanTastic VW California CamperVan Specialists - Hire - Sales - Equipment & Khyam range
http://www.campervantastic.com
Contact: hire@campervantastic.com
For CamperVan Sales email sales@campervantastic.com or vist the web page CamperVanTastic VW California For Sale
Tel 020 8291 6800
Book your tickets now
Book your tickets today to experience the North's biggest caravan &
motorhome show at EventCity, Manchester!