email signup
Sign up for hire & camping shop special offers, campsite tips & news
user pic of the month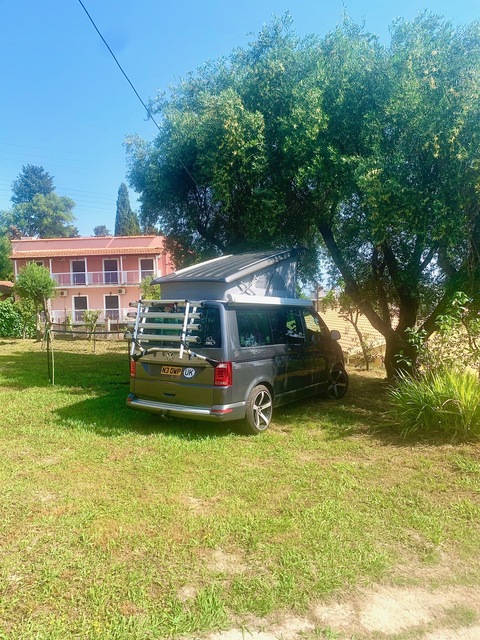 Corfu, Greece
campsite of the month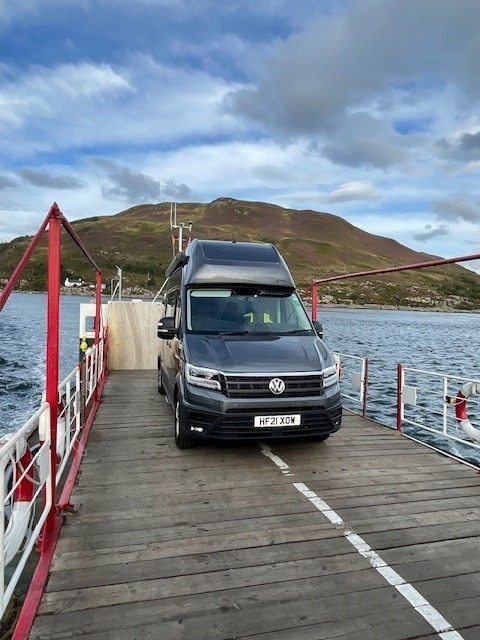 Ferry to Skye
DRIVE AWAY AWNINGS & TENTS
EX HIRE KHYAM Dub Hub - Used by our rental customers during our summer seasons. COLLECTION ONLY

Complete with:
Separate Groundsheet

Signs of wear:
One tiny hole in right side of tunnel panel (can be patched). One slightly mud stained area on the inside of the side panel. See photos.

UNRIVALLED PITCHING AND STRIKING SPEED THAT INFLATABLES SIMPLY CANNOT MATCH!!
Back for 2019, the Dub Hub offers total drive away awning flexibility. The modular 'zip out' panel design means you can quickly and simply change window and door positions, add optional accessories like additional bedroom pods or full mesh ventilation panels, swiftly tailoring your drive away awning to your own individual camping requirements. Operating around the Ridgidome Quick Erect System, the Dub Hub is not only exceptionally quick and easy to erect but also offers complete flexibility, thanks to its modular design. Everything you need that the 2017 Motordome Classic had AND MORE! This is by far the most versatile awning on the market.

The door panels on both the left and right hand side of the awning are completely removable thus allowing 'zip in' accessories like the Hub Bedroom Annexe to be added on either side or both sides for larger groups. The removable door panels, as well as all the 'zip in' accessories, are all fully interchangeable, so whether you are connecting to a left or right hand drive vehicle or you have twin sliding doors, you can choose where you want your main front door or bedroom.

Twin J-Doors on the connection tunnel allow for easier accessibility on either side of the awning. AirFlow Doorways are featured via the main doorway and secondary J-Doors with the use of a separately zipped, full length, integral mesh doorway. This allows the main door and secondary J-Door to be opened fully, exposing a full mesh ventilation panel.

The Dub Hub has a footprint of 3 x 3m allowing for ample room; whether you require additional living space, storage area, or even extra sleeping space, the Motordome Dub Hub has the answer. The optional 2-berth 'Clip in' inner-tent quickly offers overnight sleeping accommodation for two and can be easily removed and packed away in the morning. The inner is created using breathable polyester to allow for a comfortable atmosphere throughout the night. The inner-tent has a fully waterproof sewn-in groundsheet for added protection against those pesky insects and the typical camping weather!

Panoramic windows feature throughout the Dub Hub, allowing a vast amount of light to enter the awning, perfect for relaxing and taking in the view. Privacy will never be an issue as all windows have zipped privacy curtains.

Now for the technical stuff! The Dub Hub benefits from using Khyam Commissioned - 150D Ripstop WeatherWeave Pro Polyester with fully taped seams, and multiple polyurethane coatings ensure an excellent hydrostatic performance in excess of 5000mm!! The Rapidex™ Quick Erect Pole System means that all poles remain sewn-in to the flysheet when the awning is packed away. To pitch you simply unfold the tent and lock the joints into place within a matter of seconds. The tried and tested Rapidex™ System uses strong, sold fibreglass poles and durable, hard wearing nylon joints. So, with a little practice tour Dub Hub will be erected in seconds!



See all Khyam products