email signup
Sign up for hire & camping shop special offers, campsite tips & news
user pic of the month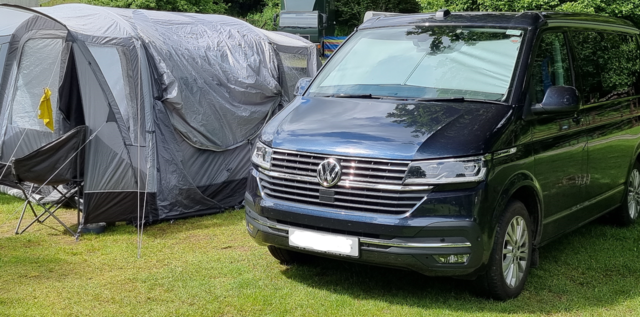 Camping in the forest, Queen Elizabeth forest, Trossachs, Scotland
campsite of the month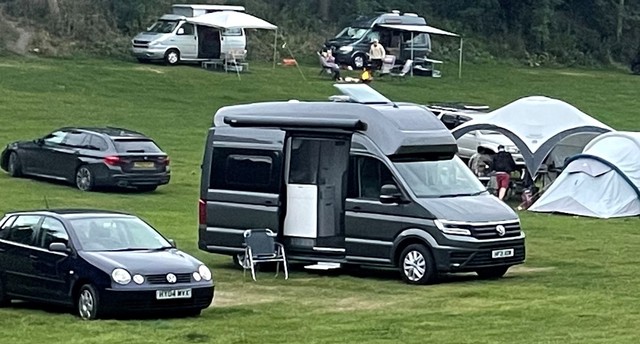 Alfriston, East Sussex
TOPPERS, SHEETS, PILLOWS & BEDDING
DUVALAY Ocean Mattress Topper for the Lower Bed VW California SE/Ocean/Coast
DELIVERY IN 5-10 WORKING DAYS UNLESS SHOWING IN STOCK

As seen on the BBC's Dragons Den! Award Winning Raskelf, 2.5cm or 5cm Gold Quality, Shaped Mattress Topper, luxury starts here.

See documents for dimensions.

Designed to fit the VW California SE/Ocean/Coast bed but can be flipped over to fit other campervans, for example with a UK kerbside bed/sliding door. Please check image of dimensions. Custom made bespoke toppers for other size beds are made to order, please see related item below and follow instructions. Optional zipped sheets also available in related items.

Can be either folded into three or rolled up.

This fitted mattress topper is incredibly comfortable and will substantially improve your nights sleep leaving you well rested and refreshed and is shaped to the exact size of your van.
-Improves any uncomfortable bed
-Wake up free from aches and pains
-Comes with a luxury inner stretchy cover
Also available in Duvalay's cooling Freshtec foam.
Enjoy all the pressure relief and comfort benefits you get with memory foam, but with a cooler, fresher feel when you choose our revolutionary, breathable FreshTec Custom Topper.
-Increased airflow channels heat away
-Superior levels of comfort and pressure relief
-Includes luxury washable zipped cover
First seen in Motorhome Monthly Magazine (MMM) and Caravan Magazine, the FreshTec Custom Topper is yet another best-selling Duvalay innovation that caravanners and motorhomers simply love!
Crafted from breathable, high-density and supportive FreshTec foam, this topper delivers all the health and comfort benefits associated with memory foam, as well as a cooler night's sleep in enclosed, warm environments.
Ideal for people who are experiencing night sweats or the menopause, this smart product works by circulating air deep within the foam, as well as by drawing heat and moisture away from the skin to regulate body temperature. Wake up feeling cooler, refreshed and well-rested – ready to face the day's adventures ahead!
An instant and dramatic way to transform the most uncomfortable of beds, this topper has a specialist breathable, stretchy cover that works with the foam to control your body temperature for a cooler, fresher feel.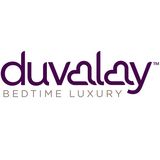 See all Duvalay products