email signup
Sign up for hire & camping shop special offers, campsite tips & news
user pic of the month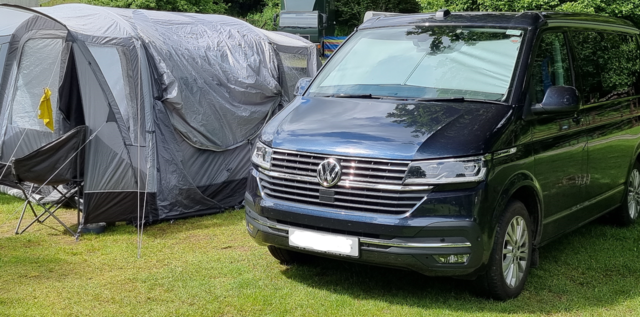 Camping in the forest, Queen Elizabeth forest, Trossachs, Scotland
campsite of the month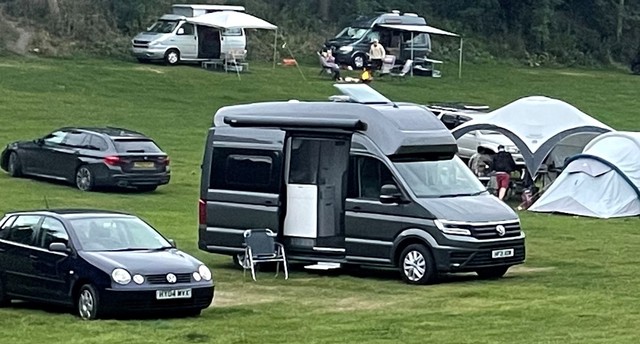 Alfriston, East Sussex
BIKE RACKS, ROOF BARS & ACCESSORIES
THULE 2 Bike Rack - Elite Van XT for VW Crafter from 2017 & Grand California 302018
Bike rack for 2 bikes, not extendable.
Special for VW Crafter 2017 onwards and Grand California, not compatible with Mercedes Sprinter vans.

Including Bonding agent.
Doors can be opened with bikes on with offset rails.
The bike rack is clamped and glued (bonded) onto the vehicle and requires no drilling for simple and quick DIY installation.

The bike rack can easily be taken off when not in use leaving the rails attached.
Distance between rails of 20cm for a more easy load of the bikes.
Fast and easy fixation: the wheel holders are adjustable and equipped with pump buckles.
Bike holders with optional locks.
The support frame is adjustable in height.
Technical Spec:
Compatibility: VW Crafter 2017 Onwards Only
Mounting location: Rear door
Load Capacity for Bikes: 2
Max bike weight: 19 kg
Max weight capacity: 35 kg
For e-bikes
Sliding rail in depth
Sliding rail left-right
Lockable platform: Manual
Lockable bike-to-rack: Adapter Required
Width: 130 cm
Height: 125 cm
Depth: 55 cm
Weight: 9.5 kg