email signup
Sign up for hire & camping shop special offers, campsite tips & news
user pic of the month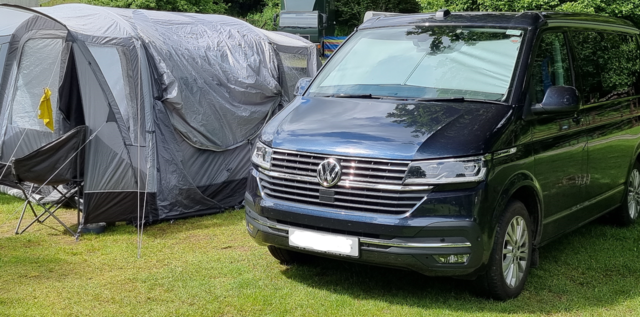 Camping in the forest, Queen Elizabeth forest, Trossachs, Scotland
campsite of the month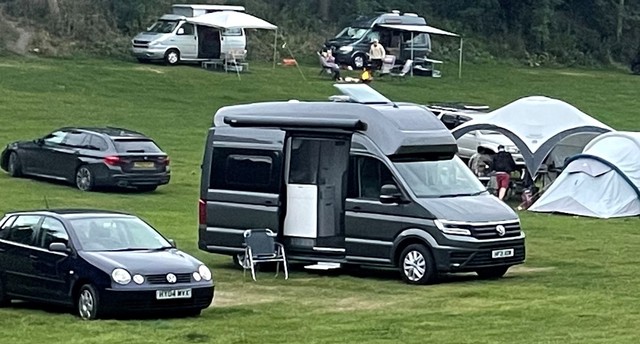 Alfriston, East Sussex
BIKE RACKS, ROOF BARS & ACCESSORIES
THULE WanderWay VW T6 & T6.1 Bike Rack (2 Bikes) - 911001

(FITTING SERVICE AVAILABLE IN STORE - £45)

UK Mainland Shipping only
Thule WanderWay bike rack carries two bikes and it is possible to increase the load capacity to 3 or 4 bikes (these options are available from our shop, see related products). The robust construction also lets you carry two e-bikes with a combined weight of 60kg.
Features
Quick and simple to mount thanks to fully pre-assembled and dedicated fit to the Volkswagen T6

Possible to increase load capacity up to 4 bikes by adding a third bike and a fourth bike adaptor (adaptors sold separately)

The raised position of the rack keeps the rear lights and license plate visible

Easy mounting of bikes through detachable bike arms with lockable Thule AcuTight torque limiter knobs that click when optimal torque is reached

Simple loading of bikes thanks to easy-to-adjust rails that slide from left to right

Simple to fasten wheels, thanks to the adjustable wheel holders with pump buckles

Platform folds up vertically against the boot when not in use
Locks the bikes to the bike rack (lock included)
Possible to open vehicle trunk without any mounted bikes

NB: Fixing arms can swing so should be clamped to the frame when not in use or removed to prevent interference with tailgate windscreen wiper.
Technical specifications
Max number of bikes 2 (3) (4)
Load capacity 60 kg
Max bike weight 30 kg
Dimensions 152 x 111 x 91 cm
Folded dimensions 152 x 47 x 91 cm
Weight 12.4 kg
Fits frame dimensions 22-80 mm
Distance between bikes 31 cm
Max tire width 3 in
Max wheel size (diameter) 29 in
Max wheelbase 127 cm
Detachable frame holders
Carbon frame compatible
Adapter/s required: Thule Carbon Frame Protector
Rear lights and number plate visible with bikes mounted
One Key System compatible
Lockable bike-to-rack
Lockable rack-to-vehicle
Model number 911001