email signup
Sign up for hire & camping shop special offers, campsite tips & news
user pic of the month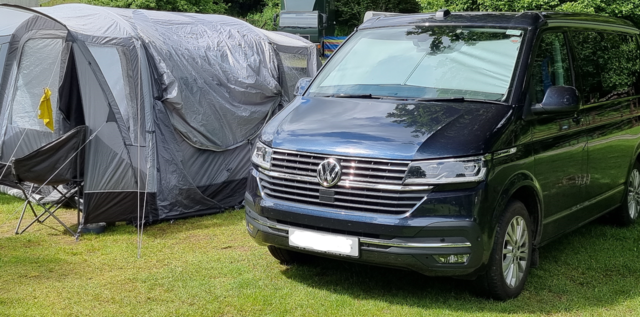 Camping in the forest, Queen Elizabeth forest, Trossachs, Scotland
campsite of the month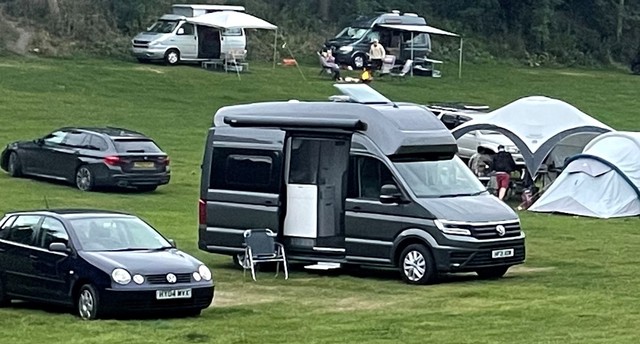 Alfriston, East Sussex
CALIFORNIA-CAMPING VW T5/T6 California Ocean/SE Topless Breathable Cap (Mutze) with three windows - SILVER 2008 onwards
The topless hat for the VW T5 California - whether you're taking skis or a roof box on the road or have a solar panel fitted the topless Cali Hat is for you. It offers protection from rain and wind.

The rear cap slips on the front edge of the roof shell into a pocket and is fixed into the C-rail. At the rear, the attachment is to the bottom of the roof. This leaves the new "topless" cap in place even during storms.

Otherwise the cap maintains the Aertex material and quality workmanship that is found in the established Cali-caps.

Material and Design:
Colour - SILVER

• Aertex, 195g/gm, silver plated
• Front roof-tail in one piece
• Roof cut-out for use with roof rack systems
• Sides double stitched
• 10 metal grommets for securely anchoring the cap onto the beading. (The position of the eyes can also be a secure attachment of the Cali-cap if you have a roll out awning installed.)
• Storage bag with drawstring
• Four C-rail fastenings
• Eight aluminium Kedersteine ​​
• 10 IsaLink-tensioners


See all California-Camping products