email signup
Sign up for hire & camping shop special offers, campsite tips & news
user pic of the month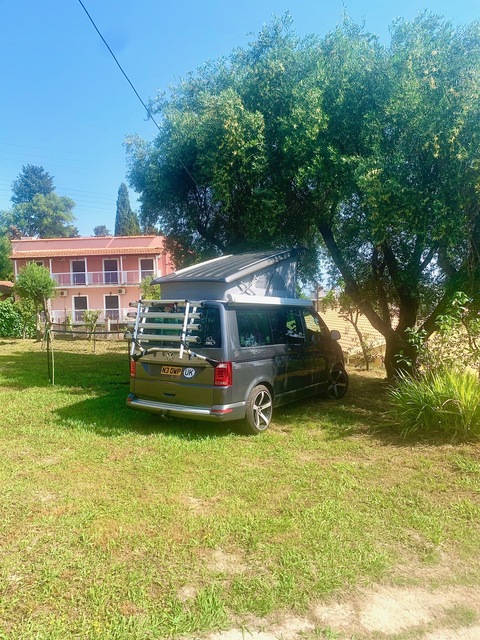 Corfu, Greece
campsite of the month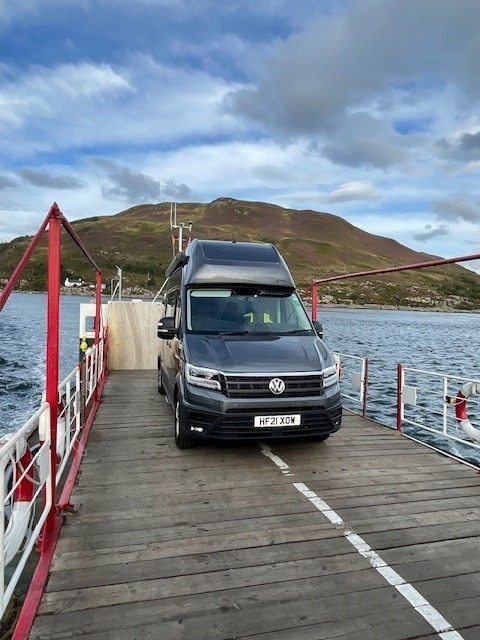 Ferry to Skye
Yes Campervan Shelves for the Volkswagen Grand California 680 Upper White Wardrobe
Introduction
Experienced campers know how quickly this space can become a chasm of chaos! Say good bye to rummaging in the wardrobe! These shelves help you get organised, and stay organised.

Materials and Design
Designed and manufactured in the UK, these shelves are made from 6mm thick HPL. This is an extremally strong, tough, scratch resistant material which is also chemically resistant and easy to clean. The shelf colour is white to match the inside of the wardrobe.

The shelves have been precisely cut so that they fit around the aluminium tracks, fully enclosing the space from side to side, and from the back to the inside edge of the wardrobe door.

Each shelf measures 287mm wide. Because of the tapering nature of the van the wardrobe, and consequently the shelves become shallower towards the top. The top shelf has a depth of 440mm and is designed to be set at a height of 87cm, the middle shelf has a depth of 487mm and is designed to be set at a height of 54cm, the bottom shelf has a depth of 534mm and is designed to be set at a height 24cm.

The shelves can be set lower than these specified heights however please be aware that a small gap will start to appear at the back of the shelves due to the tapered shape of the wardrobe.

Installation
They are installed without any drilling or permanent alterations to your Grand California. The 4 vertical aluminium supports stand on the base of the wardrobe and direct the weight from the shelves and their contents to the base of the cupboard. The vertical supports are attached to the inside of the cupboard using strong double sided tape. The shelves are fixed to the brackets using countersunk bolts such that the entire system can not move or rattle during transit. Full installation instructions are available.

Compatibility
These shelves fit the GC680, in the upper narrow white wardrobe which is to the left of the wet room. This is indicated on the diagram as GC LCS4.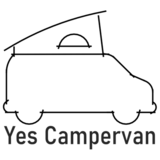 See all Yes Campervan products